Natalie Capitosti – RN, BSN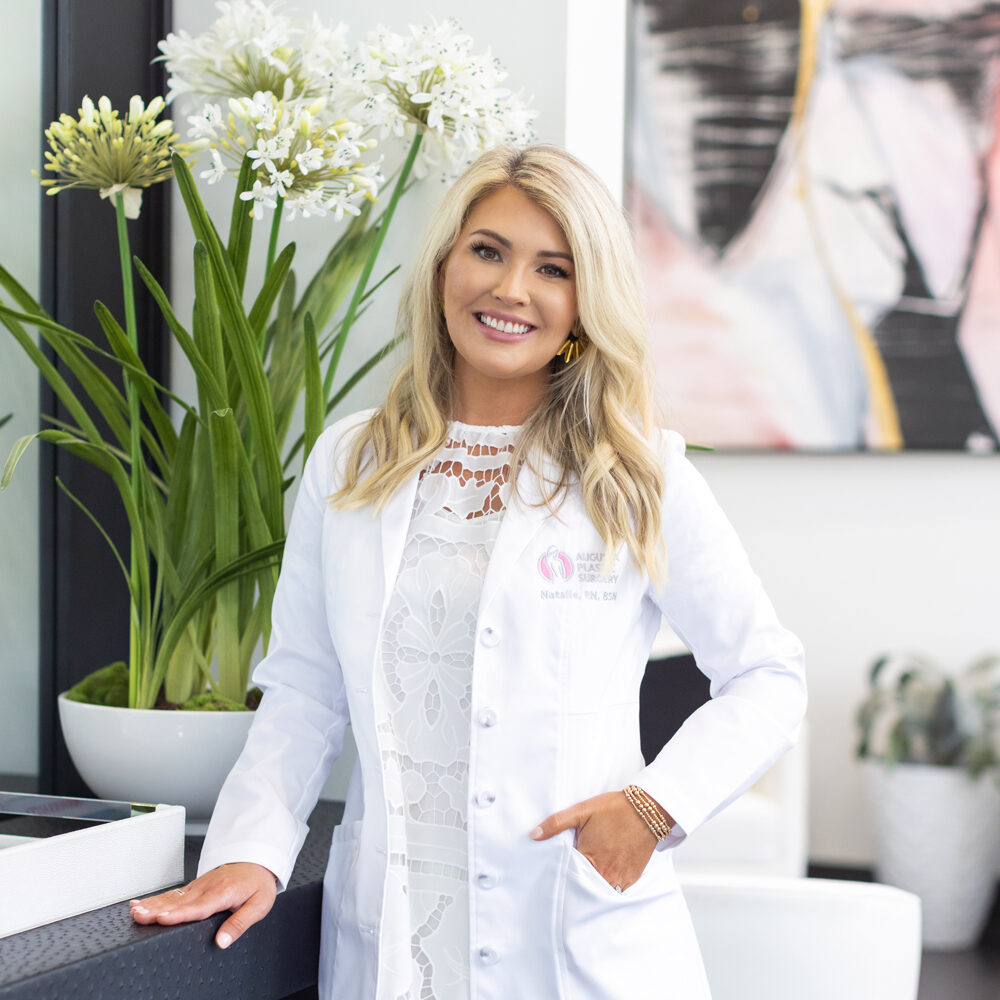 Natalie Capitosti – RN, BSN
"I am passionate about helping women build their self-esteem and confidence through restorative treatments."
Master Level Nurse Injector
Natalie Daniel is a Registered Nurse with a specialty in aesthetics. She has been with Augusta Plastic Surgery for over five years. Her focus is primarily cosmetic injectables and preventative skincare treatments with the goal of natural looking results. She is passionate about helping women build their self-esteem and confidence through restorative treatments. She considers educating patients one of the most important parts of her job and works hard to ensure each patient is comfortable.  Natalie enjoys providing patients with other noninvasive treatments such as Coolsculpting, Miradry, and Laser Hair Removal.
Natalie is a South Carolina native (go Gamecocks), but now resides in Appling, GA with her Husband, Chad and two boys, Rylan and Sawyer. She loves spending time at the lake and being outdoors with her family. She enjoys getting massages and believes that dessert is required with every meal. She is a firm believer in the saying "Treat Yourself"! Her favorite getaway spots are Highlands, NC and Charleston, SC.
Natalie completed her undergraduate studies at the University of South Carolina, where she received a Bachelor's of Science in Nursing. She is a Master Level Nurse Injector with Allergan and has continued her education in advanced techniques. Prior to Augusta Plastic Surgery, Natalie worked as a Burn Nurse at the JMS Burn Center.