Buttock Augmentation — Fat Grafting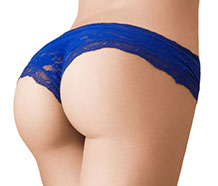 Fat Grafting (Brazilian Butt Lift) — This is the most common type of augmentation. Fat can be removed from almost anywhere such as the abdomen, thighs, waist, and back and reinjected into the buttocks.
---
Our Vision for Buttock Augmentation
Our goal is to provide superior results while not compromising on patient safety, comfort and experience. While we cannot guarantee that every patient will have the perfect experience, we strive to make that happen. Our technique for narrowing the waistline with significantly enhance your buttock contour along with the fat grafting.
How does Buttock Fat Grafting work?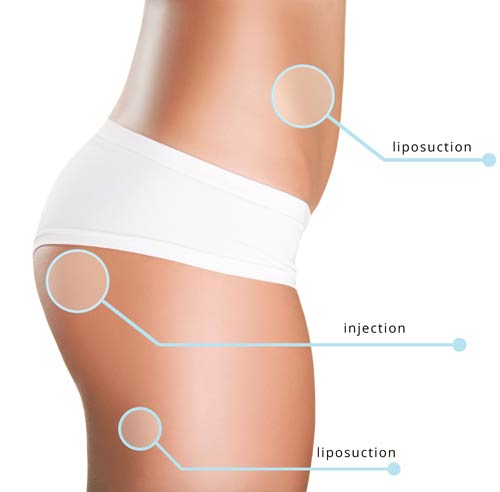 Fat Harvesting — Fat is carefully harvested from the abdomen, waist, thighs and lower back with liposuction to create a thinner and more curved waistline while at the same time providing fat to be transferred to the buttock.
Fat Purification — The harvested fat must then be decanted which involves removing the oil and serous fluid so that when the fat is injected, the highest percentage possible can survive.
Fat Injection — The fat is artistically injected into the buttocks from deep to superficial to provide an improved shape and projection.
What kind of results can I expect from fat grafting?
How much fat do you have? — The more fat you have the more we can inject but there is a limit. Those without much fat will sometimes gain weight to enhance their results.
How is your current shape and how tight is your skin? — Those patients who have tight depressed skin and a poor shape to start with will still have a significant improvement but tight skin can limit how much fat can be injected and survive.
Fat Survival is Variable — Some patients see an amazing amount of fat survival with superior results. In other hands, sometimes the fat does not take as well. By following the postoperative instructions, we can maximize your results to the fullest.